HEEEEY!
WHAT´S

UP
EVEERS!
Some days ago, I was thinkig about what to write about and I couldn´t find any idea, but suddenly, I saw my mom browsing a magazine and i thought...
👉STRANGE FASHIONS 2017👈
So, let´s talk about the first thing. These are called :
plastic knee jeans

. I know this sound weird, but that´s the point 😂 people try to innovate but this is what they get
The second thing is also related with jeans...👻
there are some jeans called

tulle jeans

:
I haven´t seen anyone wearing this yet, but I´ve seen it in magazines

.
it

is crazy!! 😂
Mixed clothes

👽
it is half a t-shirt in one side, then other half of another one in the other side...😂😂
I couldn´t find any photos of these, but there are some in forever21 or new look. they´re just reall

y weird.
👽👽👽👽
T

he next ones are

transparent boots :
I have nothing to say about these...

😂 And yes, these are a trend in Asia.
wait, not only in asia ...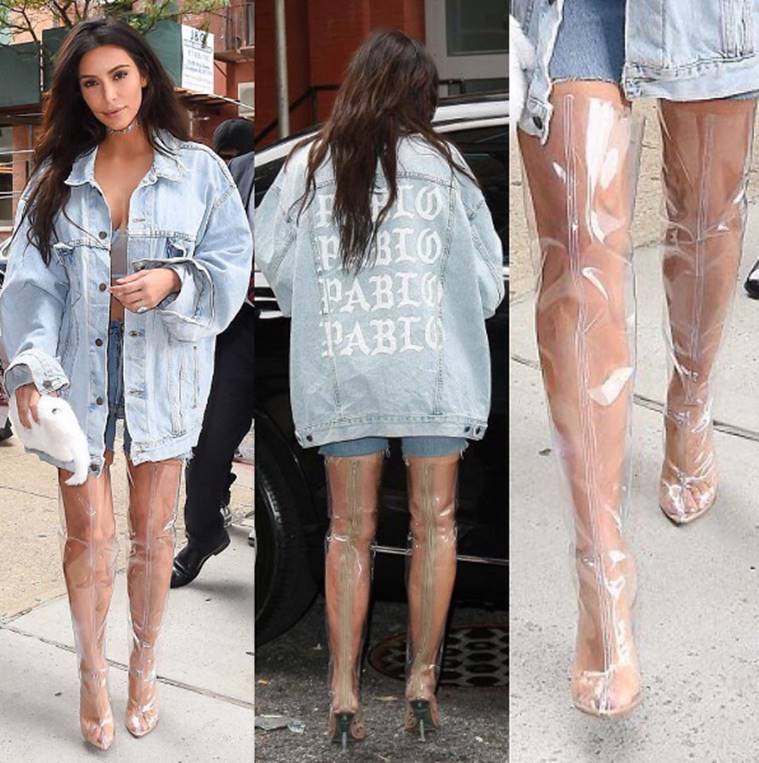 Kim Kardashian has the same ones😂💢
And this was all for today´s post. I hope you like it and please comment which one you think is the ugliest one. 💃
Bye Eveers!!!! 😝 xxx
(I AM NOT TRYING TO OFFEND NO ONE WITH THIS POST, IT IS ONLY MY OPINION)😋