SECTION: Social media 👥
LETS TALK ABOUT

"YOUTUBE"2
Hello lovers of dragons 💘🐉 !! Welcome one more day 🌝, today's section is SOCIAL MEDIA and we are going to talk about " Youtube"
This is the
co

ntinuation of the
previous post. And today's types of channels that I am going to talk about are:
ENTERTAINMENT,👾 COMEDI ☺
C
O
M
E
D
I
LELE PONS. I heard about her in Instagram 💬, and then I discovered that she had a Youtube channel. She is too good💫💫. Lele makes comedy videos with her friends.🙆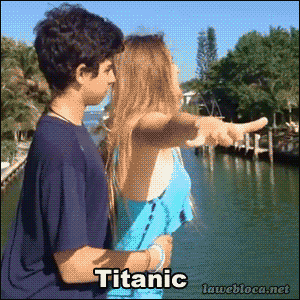 DESAHOGADA. Desahogada, is an interesting Youtube. She take record voices in videos, so that way they make them funny. I love her humor.😂😂😂💙💚💛💜
ELVISAYOMASTERCARD. Elvisa is a boy that pretends to be a girl💁💘. He/She makes tutorials videos.
They are so useful, they teach you how to go to a festival at the right form, how to use your superpowers, how to make a fashion advert....😍
ENTRETEIMENT
ATC. Around The corner, are two girls that make almost every type of videos; tutorials, challenges, road trips,articsticvideos....🙌 These ( now I am correct😂😂 ) two are GIOVANNA BRAVAR & PAULA BAENA
GIO💙
PAU👽
AMELIA GETHING. Amelia💘 is one of my favourite
Youtubers. She makes
comedy and entreteiment videos. She also likes SUSHY 😂 🍙🍙
--------------------------------------------------------------------------------------------------------------------------
Bye,bye lovers of dragons🐉🐉💘Have a good week and I hope you liked this post!💨
( I know this two post have been short, but next week I have one, that is more personal, so I can write more !!)
And please if you want me to talk about something in special please write it at comments and I will !! 👍☺☺